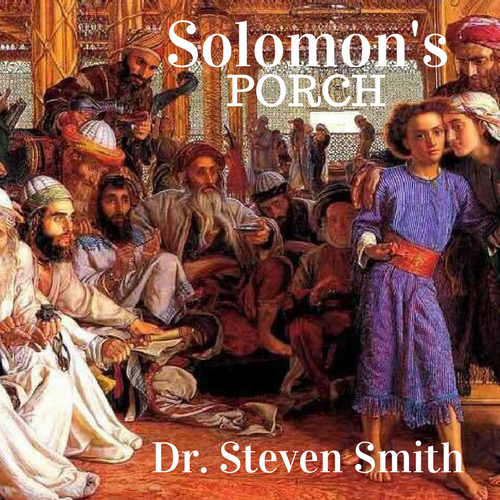 In Episode 7, best-selling author and biblical scholar, Dr. Steven C. Smith, explains why some biblical critics overlooked or diminished "priesthood" in the OT, and he explains why this happened and its implications. Dr. Smith then launches into the Jewish and biblical evidence for indeed seeing Adam as God's "high priest," and how the OT is only understood when "temple" and "priesthood" are front and center. Not only so, he explains how all of
Scripture is saturated with priestly figures, priestly themes, and priestly sacrifice.

Solomon's Porch is the free, weekly podcast of THE OUTER COURT, a growing community on social media, dedicated to seeking God's temple presence in Scripture, in the Church and in the world--and in our lives. Join us: www.Facebook.com/TheOuterCourt. Then check out the best-selling new book by Dr. Smith, "THE HOUSE OF THE LORD" on Amazon.com.