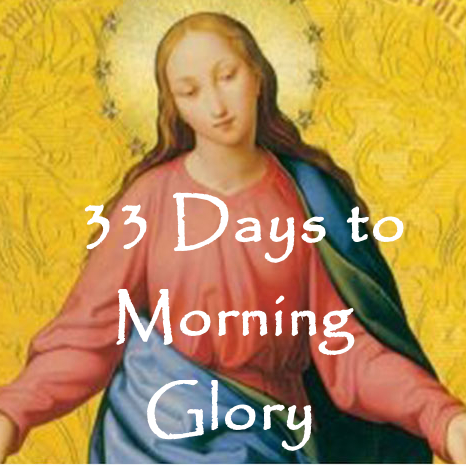 Heart-Pondering Prayer
I love how Fr. Gaitley reveals Mother Teresa's 2 part secret.
Part 1, like Mary, ponder all things in my heart
Part 2, follow St. Ignatius of Loyola's nightly examen to review the graces and mercies
received each day.
It is a good use of time to look up footnote 73 beginning on page 187 and read through
 how to make the examen.
--Julie Musselman
 
 
 
 
For the next 33 days, we will be preparing for Marian Consecration on the Living Witnesses show. Consecration day will be the Annunciation on March 25. I would like to invite invite everyone to join us!! Each day we will read the daily readings and reflection questions on the air. http://33daystomorningglory.com/