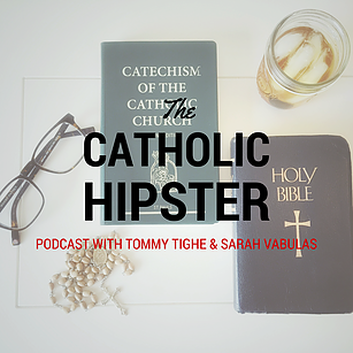 Sarah finally edited this podcast recorded on Holy Saturday of 2018. She apologies for her procrastination.
Good friend of the show Arleen Spenceley joins to be an in-flight guest and we hear her shop at at 7-11. This is a real life Seinfeld episode so don't miss out.
This podcast can now be found at breadboxmedia.com
Be sure to order your Guadalupe Roastery coffee here: guadaluperoastery.com/
Tell them the Catholic Hipster Podcast sent you.
Tommy & Sarah can be found doing awkward stuff here:
www.catholicdrinkie.com
www.catholichipster.com
Subscribe to us on iTunes, Google Play and more!