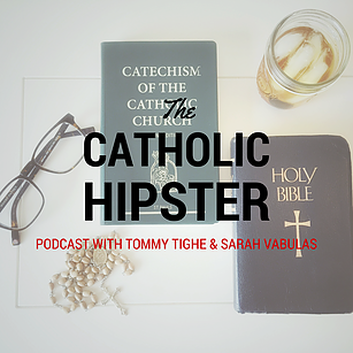 In this episode, Tommy and Sarah chat with Matt Dunn from Ascension about their amazing programming available to all Catholics on their brand new website. The hot seat shows up again and they talk about food as always.
Check out the good work of Ascension at ascensionpress.com
This podcast can now be found at breadboxmedia.com
Be sure to order your Guadalupe Roastery coffee here: guadaluperoastery.com/
Tell them the Catholic Hipster Podcast sent you.
Tommy & Sarah can be found doing awkward stuff here:
www.catholicdrinkie.com
www.catholichipster.com
Subscribe to us on iTunes, Google Play and more!