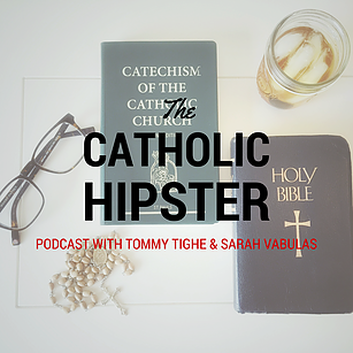 Another Saturday morning, another awkward edition of The Catholic Hipster Podcast. Sarah & Tommy talk to Catholic YouTubers Ana & Daniel Glaze from That Catholic Couple. Get to know the world of YouTube, creating great content and more! Enjoy the part when Sarah loses power and the recording cuts out. It's never a dull moment with us.
Also, please leave a review on iTunes so we can read them on the next episode! Best one wins a set of Catholic Drinkie koozies. Congrats to Momtofour for winning this week. Please contact Sarah directly to redeem your winnings.
Follow Ana & Daniel Glaze on Youtube: www.youtube.com/ThatCatholicCouple
Tommy & Sarah can be found doing weird stuff here:
www.catholicdrinkie.com
www.catholichipster.com
Subscribe to us on iTunes, Google Play and more!