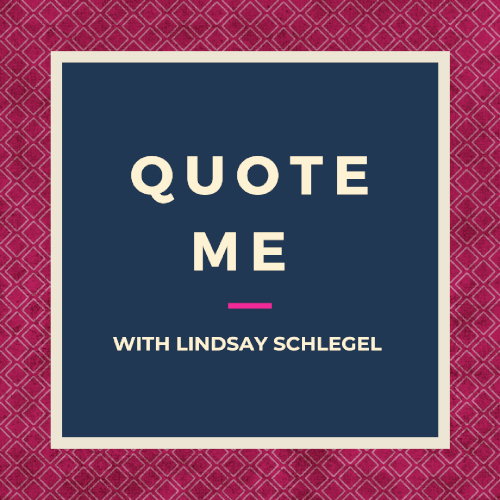 Katie Warner is a Catholic children's book author, speaker, National Catholic Register writer, wife, and homeschooling mom. She knows what it is to pursue holiness in the midst of a busy life, and she speaks with inspiring and contagious joy in this episode.
Her quote comes right from our Lord, in His communication to a Benedictine monk as recorded in the book In Sino Jesu: When Heart Speaks to Heart—The Journal of a Priest at Prayer:
"Give Me as much time as you can, and I will give you time and energy to do all that you must do."
Katie also calls to mind these words from St. Thérèse of Lisieux:
"God cannot inspire unrealizable desires. I can, then, in spite of my littleness, aspire to holiness."
We love all of Katie's children's books, and hope you'll get a copy of her newest title, Lily Lolek, Future Saint, illustrated by Amy Rodriguez, officially published May 19 and available now for pre-order.
Visit Katie at her website, and follow her on Instagram and Facebook.
To suggest a quote or a guest, follow the show on Instagram, @quoteme_podcast, or contact Lindsay at her website, LindsaySchlegel.com.
If you enjoyed this episode, please subscribe to the podcast, leave a review wherever you find your podcasts, and tell a friend.
Until next time, God bless you!