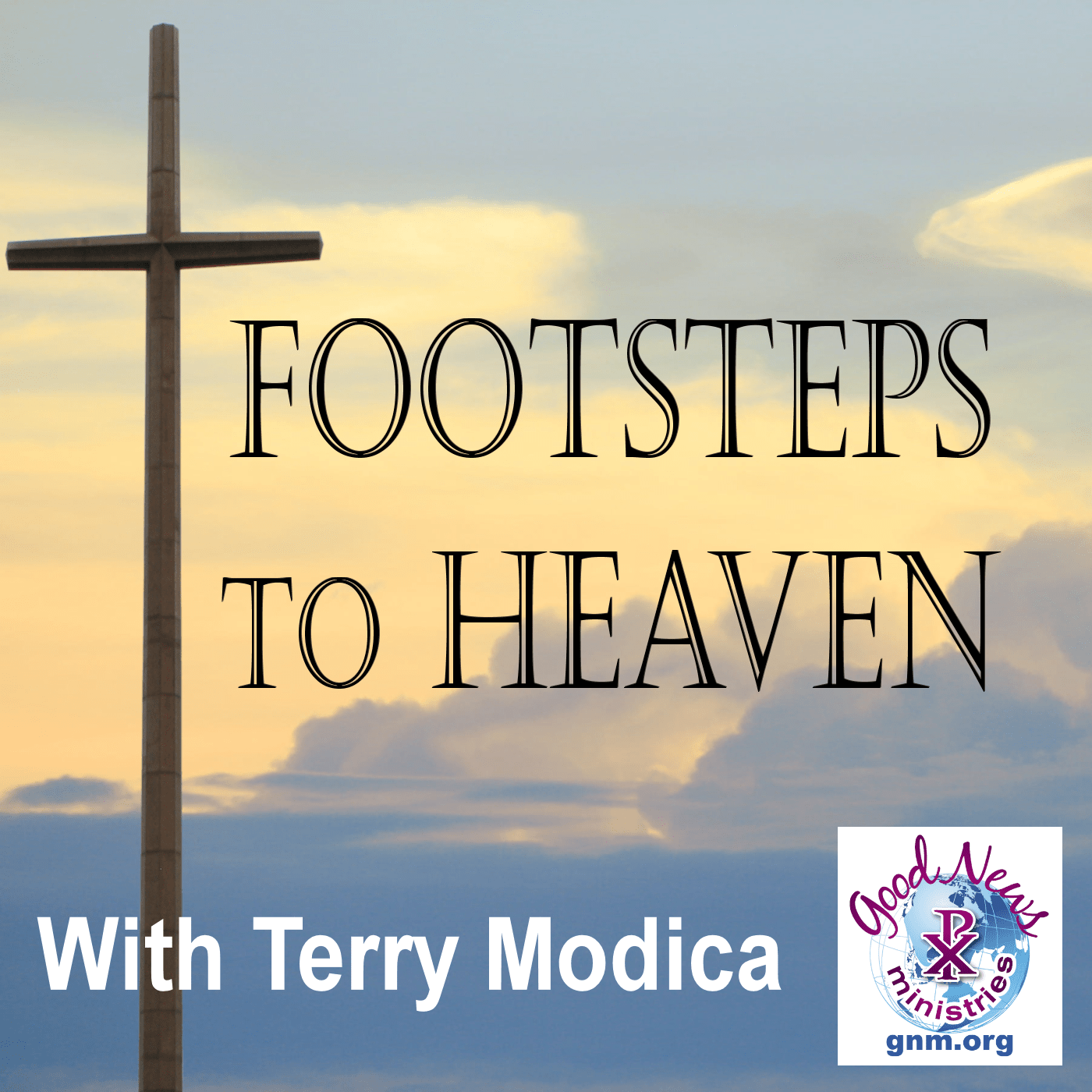 Episode #64: Terry Modica leads you through an experience of uniting your sufferings to Jesus for your healing and for the healing of others and for their salvation. Learn to identify the various hardships that connect you to the hardships that Jesus suffered. This will unite you to Jesus' love and compassion more than ever before. Your feelings of hurt, sorrow, and the sting of rejection can tune you into the deep feelings that Jesus has for you. You will be healed by what you do with this episode!
For this and other episodes in video format, and to download the transcript, visit https://gnm-media.org/unite-your-sufferings-to-jesus-for-healing.
Subscribe to our Footsteps to Heaven website:Â http://footstepstoheaven.com
Who else should hear this episode? Please share it!
To keep this ministry going by sponsoring future episodes, go to http://gnm.org/podcast-sponsorship.
For more faith-builders, visit us at http://gnm.org.