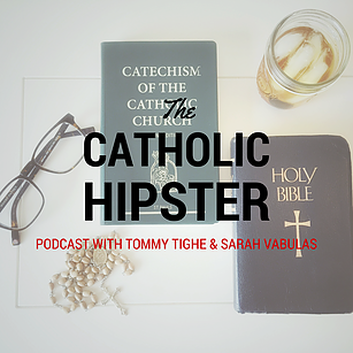 Better late than never ... Sarah edited episodes 43 & 44 finally.
This episode features Lance and Dan of The Coaster, a podcast that just happens to be sorta Catholic. Two Canadians who are definitely funnier than us. Enjoy some laughs with us and we hope you don't get too offended by this one.
Check out the guys at: silversmithcollective.podbean.com
The Catholic Hipster Podcast can now be found at breadboxmedia.com
Be sure to order your Guadalupe Roastery coffee here: guadaluperoastery.com/
Tell them the Catholic Hipster Podcast sent you.
Tommy & Sarah can be found doing awkward stuff here:
www.catholicdrinkie.com
www.catholichipster.com
Subscribe to us on iTunes, Google Play and more!