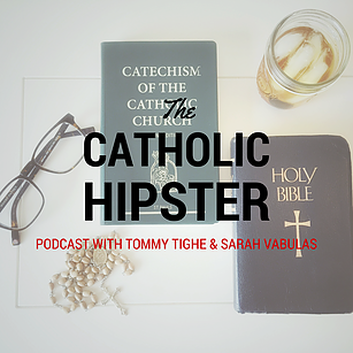 Episode 35 kicks off with Tommy & Sarah chatting about life in the Bay Area and how sleeper Catholic San Francisco is. Mikey Needleman, Catholic musician and all around cool guy, joins the podcast this week to talk about why Tommy needs to like Christian music, his newest album and how he once played on stage with a major punk rock band.
Tommy got a new microphone so we fixed some of the past audio issues and even preview some of Mikey's music for you!
Be sure to check out Mikey here: mnband.com
Spotify:
open.spotify.com/album/6YvXZ2ECnnwwDKlFcDFeF9
ITunes:
itun.es/us/ySr6kb
Tommy & Sarah can be found doing awkward stuff here:
www.catholicdrinkie.com
www.catholichipster.com
Subscribe to us on iTunes, Google Play and more!
Support this Podcast and the Breadbox Media network with your Premium Membership and unlock your deals today! https://www.breadboxmedia.com/catholic-hipster-support.html