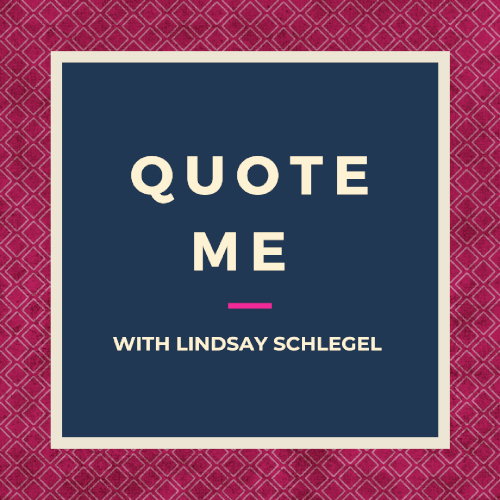 In the Season Two finale, we welcome a brave, loving soul with a heart for Christ. Mary Lenaburg is the author of Be Brave in the Scared: How I Learned to Trust God during the Most Difficult Days of My Life. She is also a speaker and someone you are going to want to follow on Instagram for her humor, honesty, and encouragement.
By the inspiration of the Holy Spirit, Season Two both begins and ends with quotes from Introduction to the Devout Life by St. Francis de Sales (the patron saint of writers!), whom our host Lindsay has also quoted on her personal IG page. 
"Do not look forward to what may happen tomorrow; the same everlasting Father who cares for you today will take care of you tomorrow and every day. Either He will shield you from suffering, or He will give you unfailing strength to bear it." 
Also mentioned in this episode is Ephesians 3:20-21: 'ÄúNow to him who is able to accomplish far more than all we ask or imagine, by the power at work within us,¬†to him be glory in the church and in Christ Jesus to all generations, forever and ever. Amen.'Ä̬†
And one more from St. Joan of Arc: 'ÄúWe must call upon the Lion of the Lord.'Ä̬†
Okay, last one: 'ÄúPray like a girl.'Ä̬†
Follow Mary on social media under her name, @marylenaburg, and check out her website at www.marylenaburg.com so you don't miss any news on her next book, expected February 2021. 
That's it for Season Two! We'll be taking a break as Lindsay prepares to welcome a new child into her family. Please keep sharing and spreading the news about this show! We plan to be back in October 2020 with Season Three. (Get excited! The line-up already looks great!)
To suggest a quote or a guest, follow the show on Instagram, @quoteme_podcast, or contact Lindsay at her website, LindsaySchlegel.com. 
If you enjoyed this episode, please subscribe to the podcast, leave a review wherever you find your podcasts, and tell a friend. 
Until next time, God bless you!