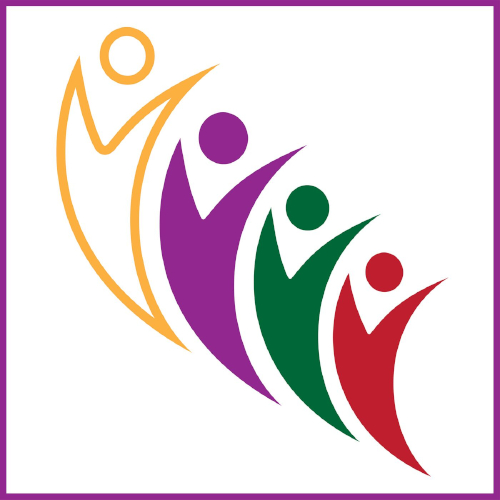 Most of the things we worry about never happen. Many of the things we worry about are unimportant in the scheme of eternity because none of us know when we will be called out of darkness into His wonderful light. In this episode of By Your Life, we pay tribute to someone who lived every day of his life in service of God, family, neighbor, and country and glorified the Lord by his life.
Fifth Sunday of Easter – May 10, 2020
Happy Easter, happy Mother's Day and welcome to the one hundred and eleventh episode of By Your Life. I'm Lisa Huetteman and I know that you have a hundred different things you could be doing right now, so I thank you for choosing By Your Life.
My goal is to inspire, empower, support, challenge, and encourage you to connect Sunday, with Monday-Friday, in a secular business world. It's my desire to help you live our Catholic faith in the marketplace. I hope to offer you practical ways to go forth and glorify the Lord by your life.
A tribute to a fan of BYL
In this edition, we'll reflect on the readings for the Fifth Sunday of Easter. This week, the By Your Life podcast lost its biggest fan, John Liebner. Almost every Monday, I would get a comment, email, text, or a call from my brother John thanking me for another great episode and sharing a bit of his experience that related to that week's topic. But last Monday, there was nothing because he passed away suddenly and unexpectedly the night before. The silence bore a huge hole in my heart. It was less than 24 hours since he died, and I missed him so much already. So, I want to dedicate this episode of By Your Life to his memory. John Liebner truly was someone who glorified the Lord by his life.
Just a little background on who this guy was. He was the oldest of six siblings. He married his high school sweetheart and after graduating from Central Michigan University, began his career as a commissioned officer in the Army. While serving, John also got a Masters' Degree in Human Resources Management with a concentration in Economics from the University of Utah, and shortly after left to join the foreign service at the State Department's Agency for International Development. He spent the rest of his career serving in places like Yemen, Kenya, Sudan, the Democratic Republic of Congo, Bolivia, Egypt, and some 10 other countries. He spoke English, Spanish, Arabic, and French fluently. He loved to play football, cricket, rugby until his knees gave out, and he watched most sports, cheering for the Chicago Bears and White Sox, the University of Michigan, and his high school's football team, which he followed every season. John was a big guy at 6'4"/240 lbs., and his personality was larger than life. He was a good man.
Rules for customer loyalty
At work, although he worked for a government agency, John was always customer-oriented. He used to preach that "It is essential to #1 Know your customer, #2 exceed customer expectations, and #3 always look for ways to make improvements. If you fail to follow Rules #1, #2, and #3, you'll have to do customer recovery."
#1 Know your customer, #2 exceed customer expectations, and #3 always look for ways to make improvements. If you fail to follow Rules #1, #2, and #3, you'll have to do customer recovery.Click to Tweet
I was thinking about this as I reflected on the first reading this week. This is exactly what the early Church was doing. The Church doesn't talk about people as "customers" any more than our government refers to recipients of foreign aid as "customers", but why not? Businesses exist to serve their customers, USAID exists to serve communities in need, so too the Church serves the poor through corporal and spiritual works of mercy.
So, we heard in Sunday's first reading from the Acts of the Apostles that there was a complaint from the Hellenists "because their widows were being neglected in the daily distribution." (Acts 6:1) As all organizations grow, things can get overlooked and so it was for the early Church.  Some early Christians felt their needs were not being met. So, the apostles listened to them to understand the issue and then responded to meet their needs. They established the first deacons to be responsible for the task of service so they could "devote [themselves] to prayer and to the ministry of the word." (Acts 6:4) This was an act of continuous improvement and as a result, "the number of the disciples in Jerusalem increased greatly." (Acts 6:70)
Every business needs to follow this example to create customer loyalty. There will always be issues that come up with customers, however, how you respond to the problems is what makes the difference between whether the customer is loyal or disgruntled. Businessman, author, and columnist Harvey Mackay said, "You can't buy a good reputation, you must earn it.", which is why my brother John said, "If you fail to follow Rules #1, #2, and #3, you'll have to do customer recovery.", and, how you manage customer recovery, will determine your reputation in the marketplace.
You can't buy a good reputation. You must earn it. ~ Harvey Mackay #leadershipClick to Tweet
A good reputation
Which brings me to my next point, and that is how you achieve what you achieve is more important than your accomplishments because it defines your character and establishes your reputation. In our first reading, the apostles were looking for "seven reputable men" (Acts 6:3), and because of their good reputation, seven were selected and an opportunity was presented to them. As I mentioned, my brother had an extensive, interesting career that was the result of having a good reputation and opportunities presented to him. People he worked for—his customers—sought him out as new opportunities arose. He attributes that to his 3 rules: #1 Know your customer; #2 Exceed customer expectations; and #3: Always make improvements, which allowed him to contribute to his organization achieving its mission.
Quality service
John lived a life of service
service to God, service to his family, service to his neighbors, and service to his country. He was a big fan of Deming, the leading management thinker in the field of quality, and he sought to implement total quality management principles into everything he did. I interviewed him for Jobseek Radio a few years ago and he told me, "With my job in the government, I would always ask myself how I would do it if this were my own company. The key was to make improvements. If you don't continue to make improvements, customers will perceive you as getting worse. They are always looking for something better. They've forgotten how good you were in the past and are looking forward to improvements in the future."
John also felt it was important to share his knowledge with others. He said he felt good when one of his employees would leave because they were taking advantage of a good opportunity that was presented to them. That meant he did his job in developing his people and it was furthering the mission of his organization. John understood it wasn't about him.
It's all about people
John loved people from all cultures. I visited him and his family in Yemen shortly after I graduated from college. One of my most vivid memories was being invited into the home of the man who guarded his house. The guard's house was a small, one-room building at the front of the yard. He was so pleased to have us as his guests. I was uncomfortable with the food, which I didn't recognize, the conversation, which I didn't understand, and the customs, which I unknowingly violated. But John was at home with all of it. He laughed and joked and ate and drank, and his guard enjoyed his company. He was a people person.
In Sunday's Gospel, Jesus said, "Whoever believes in me will do the works that I do." (Jn 14:12) Feed the hungry. Welcome the stranger. These acts of service were commonplace for John and his wife Ann. Thanksgiving was his favorite holiday and it was not unusual for them to host upwards of 50 people in their home. They invited his co-workers, Marine guards from the embassy, or any ex-pat who needed a family for Thanksgiving. There was always room for one more because that is who John was.
Whoever believes in me will do the works that I do. (John 14:12)Click to Tweet
A life of virtue
John was a good man and a man of virtue. We spoke two days before he died, and he mentioned that he had some old training videos that I might be interested in. When I say old, they were VHS tapes and manuals, but their message was timeless. We talked about how I could use them in my business, but then it occurred to John that these training materials were not his to give away. They were purchased by USAID and therefore belonged to the US Government. No one at USAID knew about them and if they did, they probably weren't interested in them, but that didn't matter. John knew the right thing to do was contact one of his old colleagues to see if they wanted them back and if not, then he could send them to me because John was a man of integrity. John was a man who glorified the Lord by his life.
Don't let your hearts be troubled
The Gospel reading for this Sunday is very comforting to me as I grieve the loss of my brother. Jesus, in his farewell discourse, said, "Do not let your hearts be troubled. You have faith in God; have faith also in me. In my Father's house there are many dwelling places. If there were not, would I have told you that I am going to prepare a place for you? And if I go and prepare a place for you, I will come back again and take you to myself, so that where I am you also may be." (Jn 14:1-3)
My heart may have a hole in it that my brother used to fill, but it is not troubled. I do have faith in God and also in Jesus. He prepared a place and came back and took John to himself. So, it is with joy that I "announce the praises of him who called [John] out of darkness into his wonderful light." (1 Pet 2:9)
None of us know when we will be called out of darkness into his wonderful light. So like John, we need to live each day as if it were our last and glorify the Lord by our lives. On this Mother's Day, let's ask our Blessed Mother to intercede for us:
O Blessed Virgin Mary, pray to God for us always, that He may pardon us and give us grace. Pray to God for us always, that he may grant us peace in this life. Pray to God for us always, that he may take us unto himself, to the place he has prepared for us in his Father's house. Amen.
And may God bless you abundantly with his grace this week and may you glorify the Lord by your life.
If you liked this episode, spread the word. You know what to do, forward, share, or click to post. Also, check out the Resources page where you can find a link to the books and other resources mentioned in other episodes of By Your Life. I'm always interested in what you think, so give me some feedback by leaving a comment.